RelieveIt Gel – Pain Management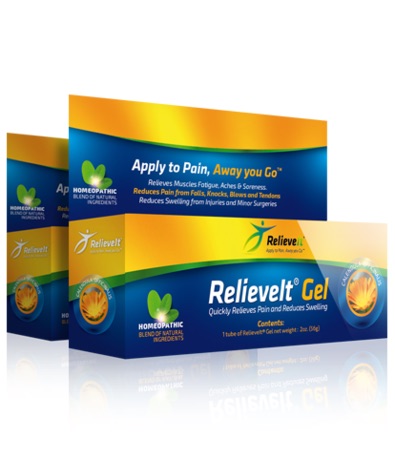 The RelieveIt remedy was first discovered in the late 1800's in Trinidad by Mother Skinner, a medicine woman in her community and the grandmother of our founder.
Her remedy sat dormant for decades, but in 2013 it was rediscovered after the son of our founder had an overnight recovery of his ankle sprain. An innovated version of her remedy was created into the RelieveIt Gel that is available today, from the original state that included a blend of lard from pig fat, flower, water, Caribbean pine resin, along with other herbs and plants on the island known to have medicinal properties. A subsequent pain study was conducted by the company over a period of 1 ½ years with 200 chronic pain sufferers. Survey Monkey was utilized for traceability, and participants inputted their before and after results as follows:
While the level of pain one experiences is subjective to their threshold for pain, most will agree that people are generally forthright when asked to provide before and after pain levels when testing a product. This was not a clinical study, but the results validated 100+ years of anecdotal evidence dating back to the late 1800's in Trinidad. The founder was so confident in the results that he walked away from a director level position at a fortune 50, multi-national investment bank and financial services corporation with the mission to innovate, develop and distribute RelieveIt as a safer, effective alternative to drug products.
100% significant relief of pain and swelling overnight.
85% reported some level of relief
70% reported relief after more than 24 hours
35% reported relief after more than 48 hours
*200 pain sufferers participated in the efficacy study. Ten suffered from acute injuries (mostly ankle sprains), and the others suffered from a variety of other chronic ailments and diseases.
A proprietary blend that combines natural ingredients such as Arnica montana (known for diminishing bruises and inflammation reduction), calendula officinalis (known as a skin rejuvenating agent), Juniper berry (for its stimulating effects), wintergreen (known in herbal medicine as a tonic, stimulant and astringent), eucalyptus (reduces inflammation), Caribbean pine resin and other ingredients.
I use it daily for relief of pain, stiffness and ease of movement. If I don't use it, I'm achy and stiff in the mornings so I don't miss a single day!
Have been suffering from plantar faciliitis for months. Your RelieveIt Gel really does relieve the pain. Great product!
– Ron Klein
Inventor of the credit card magnetic strip
Frequency Asked Questions (FAQ)
Is the RelieveIt Gel safe for children?
Yes, the gel is safe for children over 2 years of age. For children 2 years or younger, parents should ask a doctor.
How often should the RelieveIt Gel be used?
The gel should be applied every 4-6 hours or as needed.
When shouldn't I use the RelieveIt Gel? Are there special instructions I should follow?
Do not apply to open wounds or to damaged or very sensitive skin. Do not use if you are allergic to Arnica Montana or to any of this product's Inactive Ingredients
Stop use and ask a doctor if:
Excessive redness or irritation is present
Condition worsens or persists for more than 3 days.
Keep out of reach of children. If swallowed, get medical help or contact a Poison Control Center right away.
If pregnant or breast-feeding, ask a health professional before use.
Why do I need to shake well before use:
With natural products like RelieveIt the essential oils tend to separate from the plant ingredients after the product has been sitting. For best use, turn the cap towards the floor and Shake Well to allow the oils and plant ingredients to fuse together.