WOMEN WILL ALWAYS WEAR HEELS, AND THEIR FEET WILL ALWAYS HURT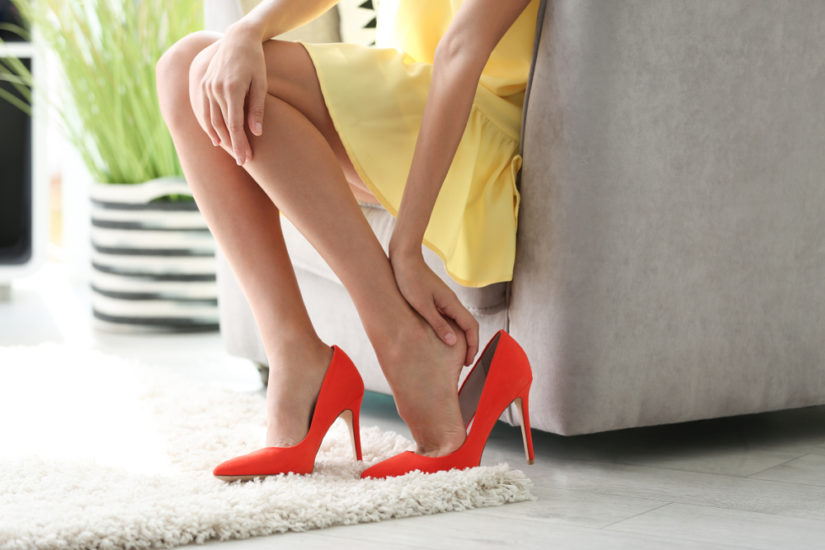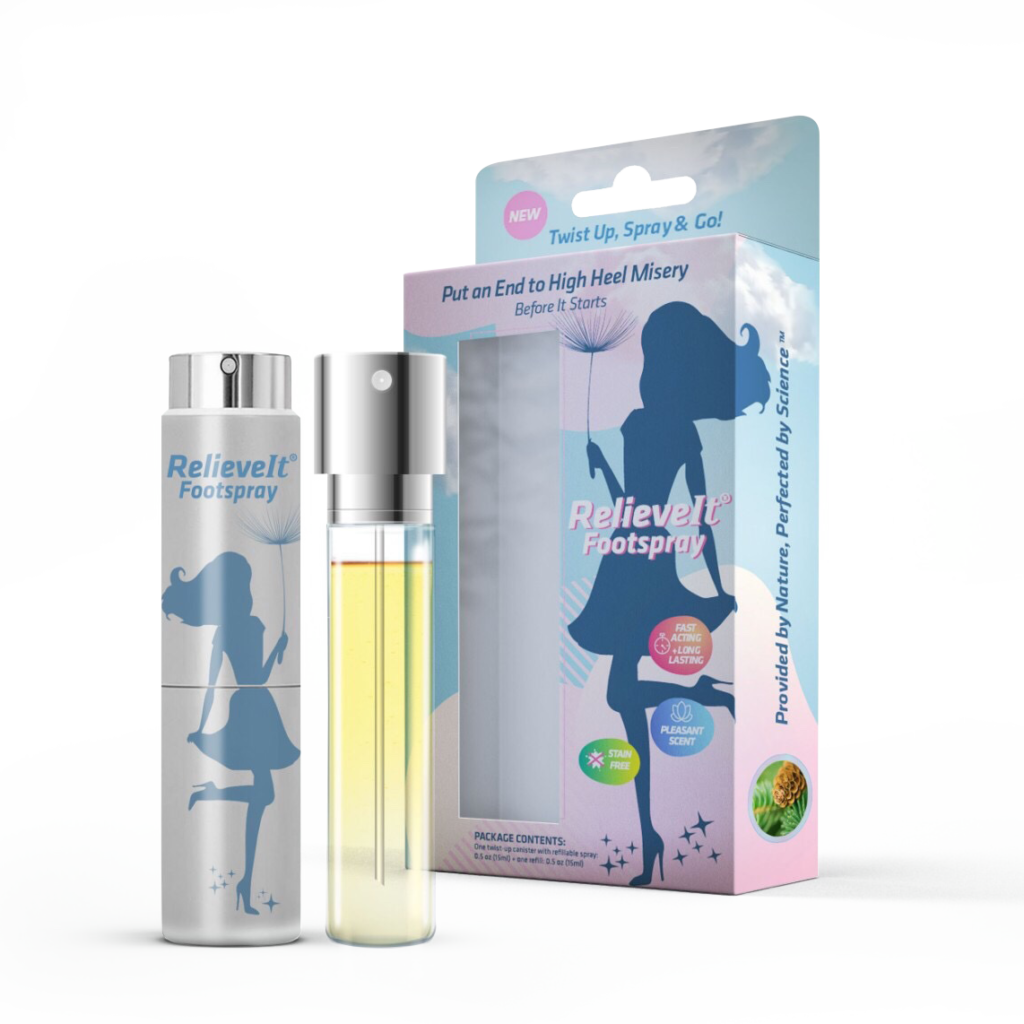 A Magical Must Have Accessory
Our founder was traveling across Europe in 2017 and had a layover in London. He read a story in the Daily Beast (a London newspaper) where 1000 shoe lovers were surveyed. 80% said they were willing to suffer for beauty.
That's when he realized shoe lovers and others having to stand on their feet for hours had a need that RelieveIt could solve.
After returning to the U.S. his team completed market research to find the leading foot pain products. What they found was a market void of preventative solutions. The prevailing solutions were botox, for those able to afford $750 – $1500 per treatment. All other solutions (Epson salt foot baths, etc) only treated symptoms, so the company set out to create a preventative footcare product that women could apply before wearing their favorite high heels, and before leaving for jobs that require standing for long hours.
What we created could best be described as is a magical must-have accessory item that should be in the bag of every woman!
It is no longer necessary to live with stiletto pain and soreness caused either from wearing beautiful but killer high-heel shoes or from standing for long hours.
This wonderful, fast acting, product revives your feet, relieves the pain, and refreshes tired and achy feet.
Our plant-based proprietary blend includes essential oils of lemon, eucalyptus, tea tree and lemongrass – is combined with Arnica, Caribbean Pine Resin – a newly discovered anti-inflammatory discovery, Harpagophytum – a natural anti-inflammatory known as "Devil's Claw", discovered in South Africa in the 18th century, and used commonly across Africa and Europe. This powerful combination is the perfect solution to the problem of the tired, aching feet.
"I never thought there would be a day that I could wear my killer heels and not have my feet pay the price"
I love my designer stiletto's and I won't go without them at the office or at the high - level professional and social events that I am constantly attending. It has become a way of life to "suffer for fashion" and I willingly bear that burden on a daily basis. When Caleb introduced the RelieveIt foot spray to me, I was skeptical, thinking it was another gimmick in a pretty package. I tried the foot spray right there at an event that I was hosting and it worked! Not only did it work, but it worked right away, on the pain that I already had from wearing my heels all day. And then I started using RelieveIt at the beginning of the day before putting on my shoes. I never thought there would be a day that I could wear my killer heels and not have my feet pay the price, but here we are. And this foot spray has become a regular fashion tool in my daily routine.
Frequently Asked Questions(FAQ):
1. How many sprays do I get with each glass bottle?
a. 255 sprays per glass bottle
2. How many times should I spray each foot?
a. We recommend 6 to 8 sprays per foot – spray balls of the feet, arches, heels, toes and legs on bare skin before the starting your day
3. Does this product work with stockings?
a. Yes – It is recommended to spray 8+ times per foot. Let dry completely
4. How often should the spray be applied?
a. Apply again 4 hours after first application, or as needed