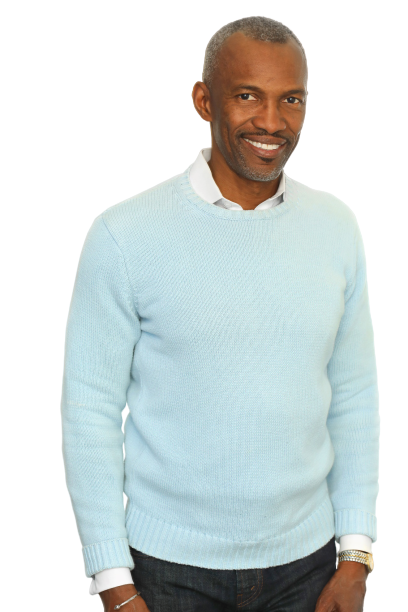 Mr. W. Caleb Williams knows first-hand the toll sports and repetitive motion can have on the body. As an all-time scoring leader of his university soccer team, he experienced the joys of scoring winning goals, and the pains that occur from sprains, strains and muscle soreness. Now, the CEO and founder of SprainGo, LLC, Mr. Williams travels the globe to bring awareness to RelieveIt, the plant-derived treatment for pain, swelling, inflammation and the prevention of muscle soreness that his company innovates, develops and distributes.
Born in Trinidad &Tobago, Mr. Williams received a full athletic scholarship to attend the University of Louisiana-Monroe, (formerly Northeast Louisiana University) where he received his degree in Business. He spent over 15 years as a senior financial executive with Citibank, and had the opportunity to work abroad as an Expat, and experience the world and all it had to offer.
Mr. Williams knew for some time that there was a greater purpose ahead for his life, but the manifestation of the direction did not become clear until he and his brother witnessed the overnight recovery of his son's acute ankle sprain that occurred during a pro soccer tryout in 2013. That day, he and his brother rediscovered a family remedy that was first created by their grandmother, Mother Skinner, in Trinidad back in the late 1800's.
His decision to leave corporate America was made easier when 85% of the 200 participants in a subsequent efficacy study reported pain relief after using RelieveIt; with 70% reporting their relief lasted greater than 24 hours, and 35% experiencing relief for more than 2 days. The efficacy of the remedy was confirmed, so the next step was to validate the results with science.
In 2019, researchers at the University of South Florida(USF) in Tampa confirmed RelieveIt as a new plant-derived anti-inflammatory discovery. The first plant-derived discovery credited to a black-owned company in the history of the United States.
Mr. Williams has set out to innovate RelieveIt to address unmet and partially met global health and wellness customer and market needs, by offering safer, effective alternatives to drug products.
His company SprainGo, LLC is a resident member of the Tampa Bay Technology Incubator located on the campus of the University of South Florida (USF).